Ground Cherry/Cape Gooseberry
Cape Gooseberries.
These are not really Gooseberries but are Ground Cherries. There are two varities out there. The regular Ground Cherry is yellow fruited and has a bit of a Garlic after taste. This is a Cape Gooseberry variety. It is larger, orangish and better tasting. These have an okay taste but if you heat them up, a real smokey sweet flavor comes out that is good in pies and on ice cream.
The Ground Cherry loves the heat here in Texas while the Cape Gooseberry is a bit heat sensitive. I have both plants but these really large ones came from Central Market in Austin. They are probably imported from Chile.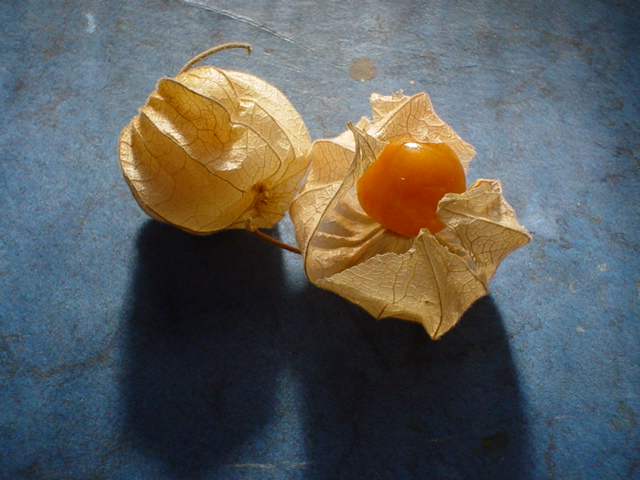 Posted by ottootto13 at 3:16 PM EST